BLE Announcements:

ONLINE AUCTION SALES - Monday 30th November 2020 until Friday 4th December 2020 at 12noon. Exciting Auction on behalf of THE VINE TRUST An amazing and generous offering of nearly 200 lots . Ranging from Tractors , Trailers , Forklifts , Agricultural equipment plus tours and services / promises all donated to THE VINE TRUST. This auction has a value of almost £300,000 💥

Border Livestock Exchange Ltd
Farm Sale by Electronic Auction in Aid of the Vine Trust
From Monday 30th November 12noon until Friday 4th December at 12 noon
We are holding a farm sale in partnership with Forth Resource Management to raise money to buy a digger for the Vine Trust, a Scottish based charity, to send over to Tanzania to help with the construction of Kazunzu Village of Hope. The HIV levels there are amongst some of the highest in the world, sanitation is almost non-existent, and despite being surrounded by water, there is an absence of clean water for cooking and drinking. Early in 2018, a 53-acre site on the lake front was identified that belongs to our partners, the African Inland Church of Tanzania. Since then Vine Trust have been working closely with the planning authorities and District Commissioner to develop a plan for the village. The Vine Trust will work with local communities to build around 40 homes, a Vocational Training Centre, a Health Hub, a school and also a camp site. Each home will accommodate a widow and up to six children, the vast majority of whom will be orphans with the village providing a place to live, work, be educated and grow for some of the least advantaged children in the region.
Thank you for your support in this project.
Images and descriptions to follow
To bid you must register. To do this please click on the Client Area Tab and complete the form. This will be your user name and password for every online sale we have.
https://www.borderlivestock.co.uk/my-account/
Inputs Invited
Logan 07971185657; Brian 07721558795; James 07976634669; Emma 01289306067
****************************************
Border Livestock Exchange conducted the farm Sales by electronic auction on behalf of Mr NT Fairbairn , Baittens Farm Jedburgh and Mr N Salvesen , Fairnington Farm , Kelso .
Although gremlins in the form of a cyber attack created frustration with online bidding, the prices achieved were very satisfactory to the vendors who were very happy with their sales .
Leading prices
MF 135 Tractor £4,300
JD 2040 Tractor x £4,100
Wee Grey Fergie x £1,300
KRM L2W fert spreader x £2,500
Fraser 12 t Trailer £2,500
High lift Trailer £901
Spearhead 5m topper £2,109
Marshall 10 t trailer £1781
Marshall 24' flat trailer £1209
Trailed tanker £951
10' heavy grass roller £877
****************************************************
Hethpool Farm Sale
Border Livestock Exchange conducted an online Farm sale for W & F Elliot Hethpool , Wooler.
Another amazing trade was experienced , with the enormous amount of interest being converted into offers the results were quite staggering .
Leading prices
JD 6220 tractor + loader 2004 £23,100
Pratley sheep Race £5,780
Yamaha Kodiak 450 quad bike £3,550
Yamaha Grizzly quad bike £3,107
Ifor Williams stock trailer £3,000
Ifor Williams 14' flat trailer £2,850
Honda 450 quad bike £1,850
Yamaha Ski-Doo £1,800
Abbey grass topper £950
Watson lamb feeder £700
Inputs
Polaris quad bike £700
Sheep turnover crate £310
**************************
Border Livestock Exchange conducted the farm sale on behalf of G & L Rennie, Stenton Farm, St Monans, Anstruther, Fife by E Tender .
Owing to the enormous amount of interest another highly successful sale was held with prices continuing at an all time high .
Principal prices
NH CR9070 Combine £80,200; MF 6490 Tractor 07 Reg 14,369 hrs £18,500; MF 6480 Tractor 09 Reg 8819 hrs £16,500; Horsch Pronto D.C. 4 m drill £11,750; Opico 12t batch grain drier £8,500; Kuhn Accord 4m combi drill £6,333; Amazone ZAM 3001 ferti spreader £6,050; Lemken 7×5 Rev plough £5,500; Manitou M26 -4 forklift £5,500; Marshall 12 t grain trailer £4,000; KV 6m rollers £3,975; Lemken heavy rollers £3,800; Marshall 12 t trailer £3,750; Spaldings 3 leg flat lift £3,000; Marshall 25' flat trailer £2,800; McConnel 5 leg Shakerator £2,777; Denis D200 Grain Cleaner £1,950; Gem 2600 trailed sprayer £1,800; Ifor williams 2.7 Flat trailer £1,655; 12t grain hopper £1,210 ;Marshall 8t flat trailer £1,100; Grays 15" grain pusher £1,000; Marston 6t grain trailer £975; Lemken Furrow press £850; Slewtec potato forks £830; Stronga safety cage £800; Opico 5' bush hog topper £800; Silver Diesel power washer £800; Petit 8t grain trailer £750
Inputs
JCB 457 2012 heavy forklift £25,500; Bauer irrigation 6m pipes £4,500 x 2
************
Border Livestock Exchange conducted the Farm Sale by E Tender for Mr P Cochran, Knowes Farm, Dunbar .
Another highly successful sale was conducted by E Tender , the amount of genuine interest was staggering with 1153 people offering for 278 lots.
The prices achieved were in almost every case well above all expectations with some actually above the original new price .
Without any geographical distance restraints and Online becoming more familiar this was highlighted as the plough headed to Caithness and the a trailer all the way down to Devon .
The condition of the equipment was also exceptional, this gave potential buyers extra confidence to purchase popular models and brands in excellent order .
Principal prices
JD 7530 Premium Tractor £38,250.00
JD 7530 Premium Tractor £36,500.00
JD 6620 Tractor £27,500.00
Knight 4000Ltr Trailed Sprayer £24,130.00
Kuhn Venta LC3000 2012 Seed Drill with Kuhn HR3004D Power Harrow £15,300.00
Kverneland ED 85 5 Furrow Rev Plough £13,000.00
JD 6300 Tractor £12,750.00
186 Irrigation Pipes 30′ x 4" £9,300.00
Marston Ace 12t Grain Trailer £8,050.00
JPM 14T Dump Trailer 2012 £7,000.00
Inputs
NH Combine TX 34 £13,000
Bateman Sprayer £10,000
***********************************************
Happy 25th Anniversary to Border Livestock Exchange – 19th June 1995 at 7am –
25 years old today — we are now the longest established Livestock marketing company in the Borders Hoorah .
Just an insight into the past 25 years
We've been really fortunate to come through BSE , F & M , E Coli , Blue Tongue , F & M , Horse Meat Scandal , Vegan Fever then Covid-19 ..
We're extremely grateful to all of our terrific customers, family supporters, importantly it's all been made possible with many thanks to Emma and her Team Border Livestock .
Farm sales and auctions have always been our thing with our first sale at Springwood Park selling Store Lambs, Braidhaugh Farm, Bonchester Bridge which was followed soon after ( all pre millennium ) at Bonjedward Mill , Westfield R, Lanton J, Larkhall , Jordonlaw , Rosebrough, Nether Huntlywood , 14 Lamberton , Wyndhead / Thirlestane Castle , Newton J , Cleughhead BB, stock reduction sales at Bairnekine , Eastfield of Lempitlaw ,Falla, Lough House, Yarrow Village Hall, Catslackburn.
Since 2000 we've averaged 6 farm sales per annum from Port William to Newcastle with the pinnacle being Newmills L ( incl Boon L ) hosted by the popular Waldie Family presenting an amazing 8 Combines and 17 tractors to a crowd of in excess of 3,000 people .
2001 : first virtual Ram Sale at Springwood Park .
21st November 2001 : 3 farm sales and a collective sale all held at Kelso Racecourse brilliantly directed by the late Andrew Rennie Berryhill .
We've enjoyed a great relationship with the team at Kelso Racecourse ( Britain's friendliest racecourse ) and held Spring and Autumn sales every year since .
Clearance auctions have included ..
A fire Station and plumbers yard , engineering business , large commercial offices , Hotel Group , French Property Auctions , Border Property Auctions , Glasgow Outdoor retail business , Vintage Car Auction , Straw Auctions , Horse & Tack Sale at Mervinslaw ,
Farm to Farm Sales , Breeding stock and Stores
We have established an enormous customer base for selling and buying stock from farm to farm . This was due to embracing and developing the new digital technologies which enabled us to create our user friendly website .
Social Media , Facebook / Twitter then worked hand in hand giving us even wider UK coverage .
Private sales have become an ever increasing part of our daily business with customers spread the length and breadth of the country .
We advertised our logo fittingly as
" Causing less stress to both livestock and producers "
Finally and due to COVID-19
Our 25th anniversary celebrations are being held this evening on zoom : 🥃 cheers everyone 🥩
We pride ourselves on making a professional job while enjoying a good team atmosphere .
The pictures are mainly of our early years , 95 – 2000 then the epic Newmills . .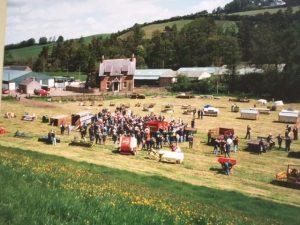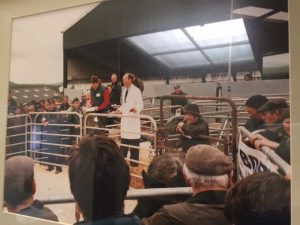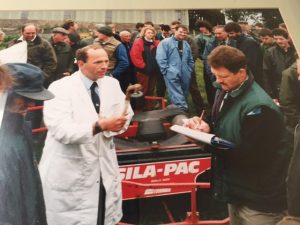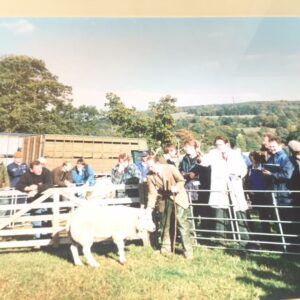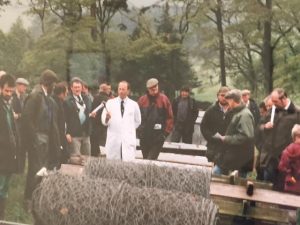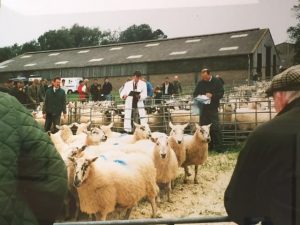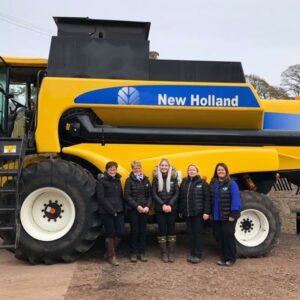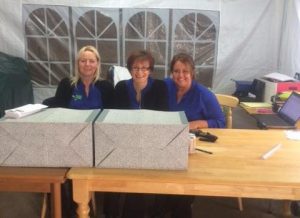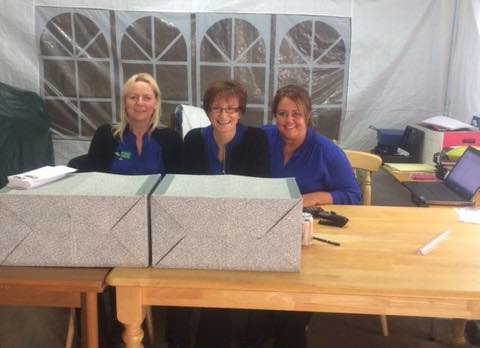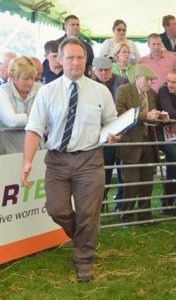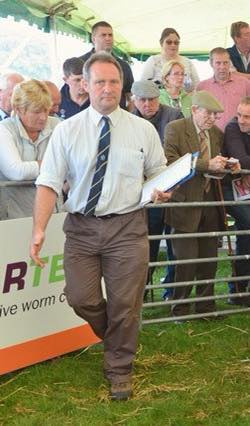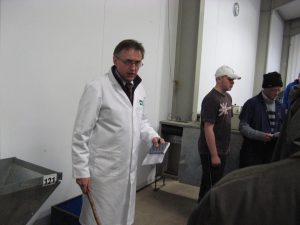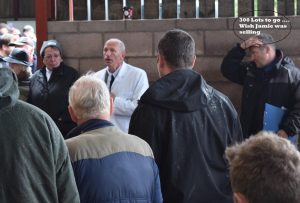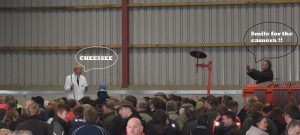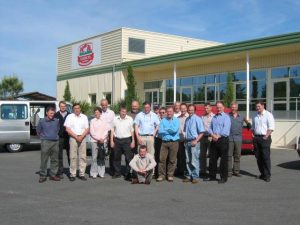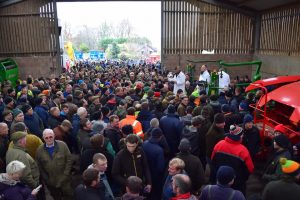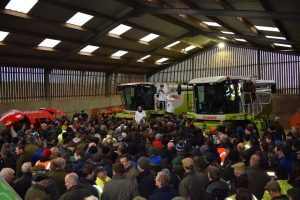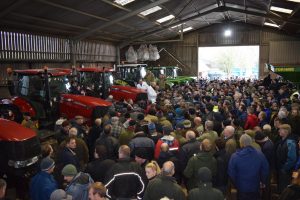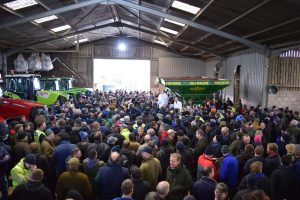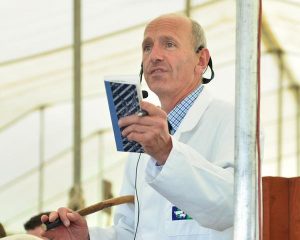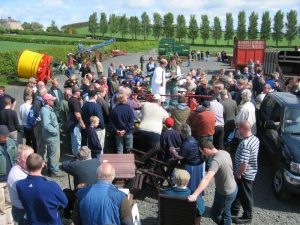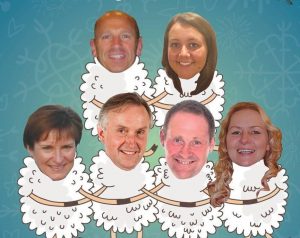 2019 has been another terrific year for Team BLE having been instructed to conduct the following major sales:
15th March – Kelso Racecourse – Lennel Dispersal of Livestock Equipment.
10th April – Skaithmuir, Coldstream, Berwickshire. Mainly Arable Equipment.
14th April – Upper Keith Farms, Haddington, Edinburgh. Sold Privately. Livestock & Arable
14th June – East Learmouth, Cornhill on Tweed, Northumberland. Livestock & Arable Equipment.
13th September – Ring 18, Kelso Ram Sales. Joint Top "92% Sold"
18th October – Saltwick Farm, Morpeth, Northumberland. Livestock & Arable Equipment.
25th October – Howden Farm, Jedburgh, Berwickshire. Livestock & Arable Equipment.
1st November – Birnieknowes, Cockburnspath, Berwickshire. Livestock & Arable Equipment.
29th November – Kelso Racecourse Machinery Sale. Runningburn, Kelso Dispersal.
9 Combines, 17 Forklifts and 64 Tractors from 25hp to 250hp, 1995 – 2016
Forthcoming Sales – 2020
29th May 2020 – Kelso Racecourse Spring Machinery Sale at 11am
Includes a Dispersal from a Borders farm (being moved to the Kelso Racecourse for convenience of sale).
6th November 2020 – Farm Sale Wooler Area, Northumberland. Livestock Equipment.
Inputs Invited.