BLE Announcements:

💥 Spring Term Machinery Sale Announcement 💥   Online Timed Auction  -  Monday 17th May 2021 – Monday 24th May 2021. Including a Major Reduction of Tractors, Cultivation & Potato Equipment. Entries Invited.

5 months ago
🤩Upcoming Online Auction Sale🤩 https://t.co/f28OtsdUBH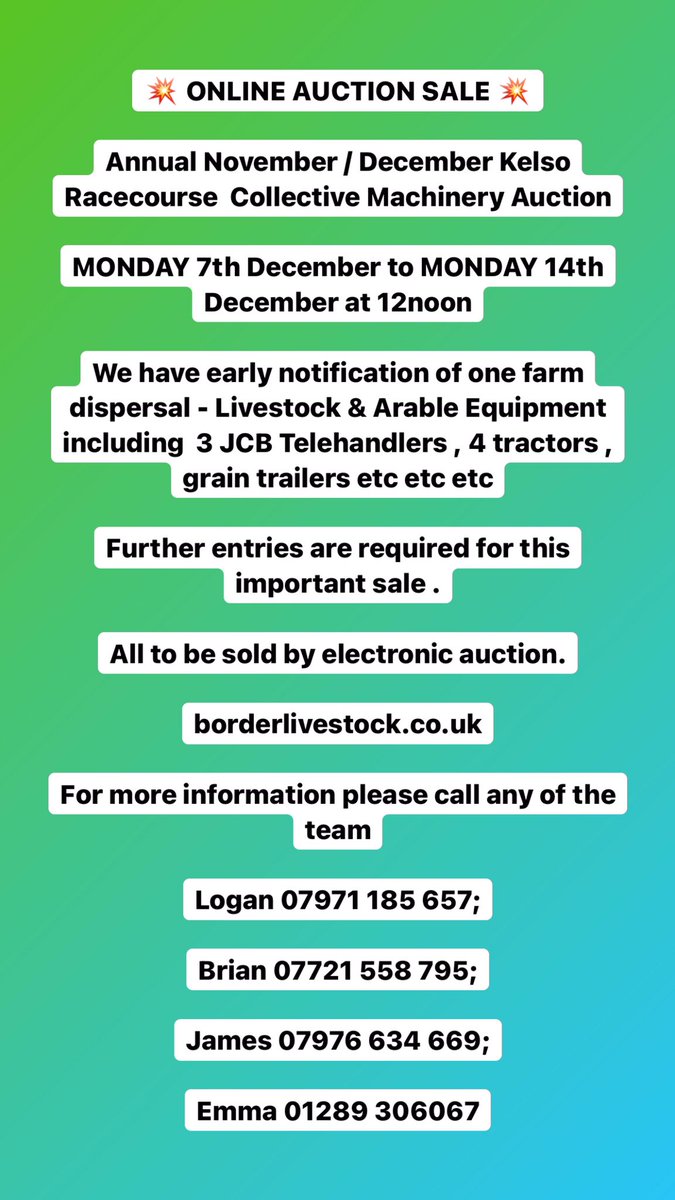 Valuation, Professional & Negotiation
Border Livestock Exchange Ltd are corporate members of The Institute of Auctioneers and Appraisers in Scotland also members of The South of Scotland Valuers Association.
Valuations can be carried out by qualified experienced valuers who have a very good knowledge and understanding of all aspects of the agricultural world .

5 months ago
🤩Upcoming Online Auction Sale🤩 https://t.co/f28OtsdUBH